Our Products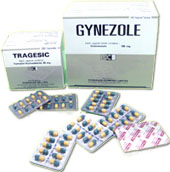 Thousands of other generic drugs
Apart from our products, we can provide international distributors with almost a thousand of other generic products from GMP manufacturers. If you don't find them here, let us know of your interest and we will get back with good terms.
Contract manufacturing facility
We also offer a contract manufacturing facility for those who would like to enjoy a benefit of using GMP standard manufacturers at low cost. We have a network of GMP manufacturers, based in Thailand, that can work together for your requirments. Interesting? Click here to contact us.
Product List by Pharmacological Classification: